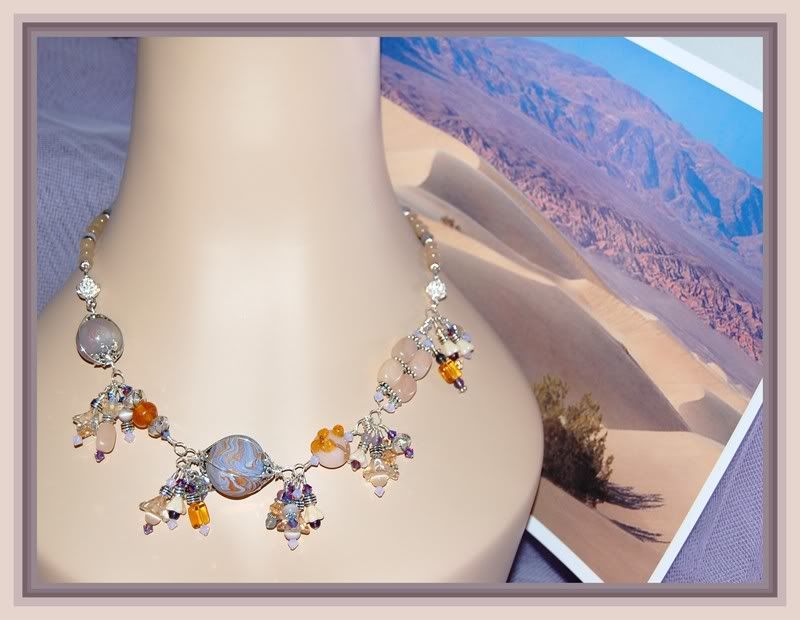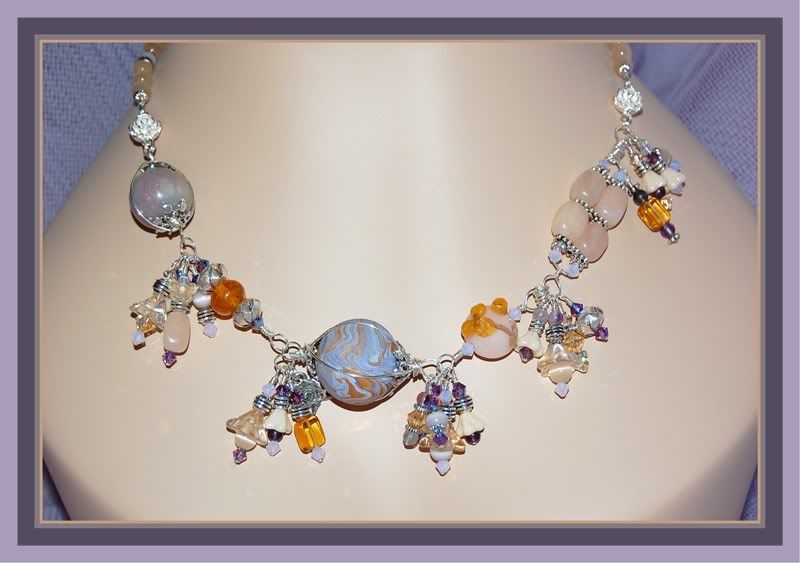 http://theeclecticartisansteam.blogspot.com/
Monday, July 27, 2009
Team Challenge "Desert's Beauty" - YOUR vote counts!
It's time for another EART Team Challenge and this month's theme is "Desert's Beauty" chosen by last month's winner.
I chose to go with the colors of the desert. Most think the desert is just a bland place of sand and sky. But the desert is a place of quiet beauty. There are many subtle shades of colors hidden in every layer of the desert. I chose to highlight those colors in a piece of jewelry that could have been worn by a desert princess on her journey through this place of mystery.
I've used sterling silver, lampwork and my own handmade polymer clay in this design.
******************************************
Now....off to the POLLS! :)
Polls will only be open until July 31st..one vote per person.
Thank you for playing along and be sure to check back to find out if YOUR favorite won!
Please come and vote!